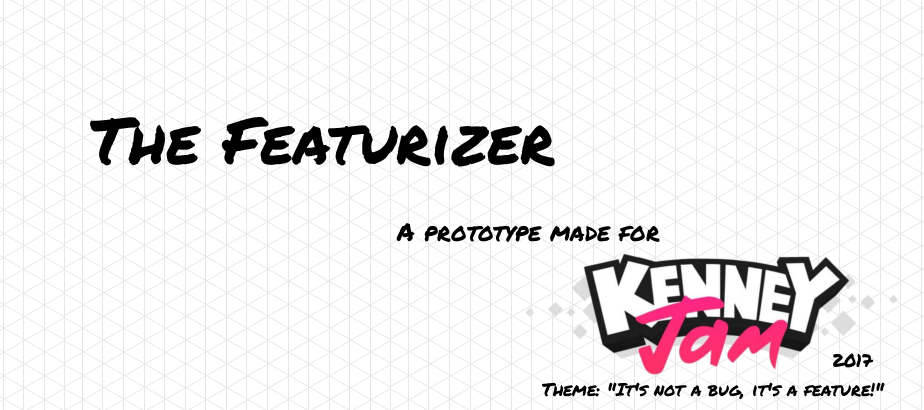 Featurizer
Introduction
The featurizer! is a game for the KenneyJam. You play as a green entity in charge of finding bugs in the world and transform them info sellable features (Which are totally not hidden bugs). But bewary, bugs glitch all they find in their way.. Catch and sell as many bugs as you can before your world becomes too small.

How to play
Click a tile to move to it, stand next to bugs and click on the to convert them into features!. Each converted feature will give you money. The game ends when your world is too small. Make as much money as you can!
Credits
Assets by Kenney at kenney.nl
BG Music by Luzcyan. You can find his work over soundcloud
Install instructions
To play extract the file and run featurer.exe!